MARY OLIVERA, MHA, CRCST, CHL, FCS
President & CEO, OSPECS Consulting, LLC
Mary has over 30 years of experience in numerous roles in healthcare sterile processing, distribution, and materials management. She has actively participated in the monitoring, surveying, and training of interdepartmental staff in the proper cleaning, decontamination, and sterilization practices and has been highly committed to the standardization of interdepartmental processes. A regular recruit on expert panels regarding sterile processing and a past President of the New York State Central Service organization, she continues to play a major role in promoting higher educational requirements for central service professionals to increase patient safety.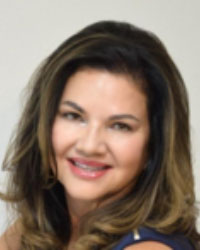 MARILYN MAIN, MSHSA, MSN, RN, CNOR
Clinical Consultant, Surgical Services Accreditation Specialist
Marilyn Main has worked in Perioperative Services for over 24 years, in multiple roles including Director and as a Vice President of Surgical Services for most of her career. Marilyn currently holds nationally recognized certifications such as certified nurse in the OR (CNOR) with a current BLS and multistate RN license. She led multiple areas in Perioperative services at a Level I Trauma university hospital center for Adults and Pediatrics serving a diverse population for multi specialties inclusive of Ortho/Neurosurgery, Cardiac Surgery, as well as TAVR/Hybrid ORs, and Robotics. Her background also includes direct accountability for ASC, PACU, SPD, Endoscopy, Anesthesia, PAT, Pain Management, Women's Services, Cath Lab and Interventional Radiology. She successfully developed and implemented a business plans for construction of a new surgery center, and subsequent hospital based operating room's needs. Marilyn has also been acknowledged by accrediting agencies such as The Joint Commission for "Best Practice of Electrical Safety in Surgery."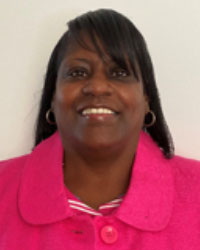 JANICE GRIFFIN, CRCST, CSIT, CFER, CSPDS
Consultant, Sterile Processing and Endoscopy Expert
Janice is a highly accomplished professional with 35 years of experience in the sterile processing and flexible scopes reprocessing field. She is a national expert with comprehensive knowledge and experience in surgical instrumentation, cleaning procedures, disinfection, sterilization, and the care, handling, disassembly and assembly of hospital equipment, surgical instruments, and GI endo flexible scope reprocessing. Janice has been successful in developing training modules, writing program curriculums, performing as a didactic and clinical Instructor. She holds certifications as a Certified Registered Central Service Technician (CRCST), a Certified Endoscope Reprocessor (CER), a Certified Surgical Instrument Technician (CSIT) and a Certified Sterile Processing Supervisor (CSPS).