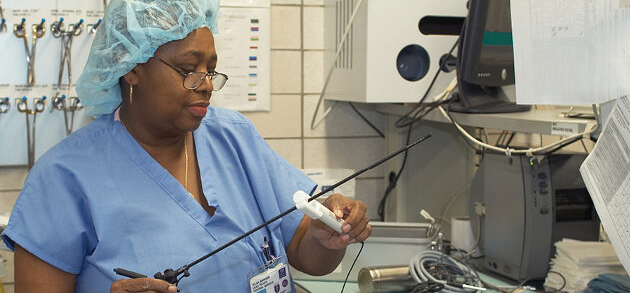 Sterile Processing Certification Preparation Courses: An accelerated program designed to help managers and technicians prepare for the accredited national certification exam. We customized the on-site education programs utilizing a variety of methods such as demonstrations, tutoring, games and clinical practice to help students understand the concepts and pass the national exam. All of our instructors are IAHCSMM approved instructors. Contact us to bring education to your hospital.
Competency Enhancement Programs: A customized program designed to enhance the technicians' competencies and skills to perform the required tasks in sterile processing and endoscopy. OSPECS Consulting, LLC prepares the necessary competencies tailored to the facility needs, provides the training and completes the required written competencies documentation to comply with regulatory and accrediting agencies.

Five Functional SPD Elements
Process Volability
Quality Systems
Leadership
Skills Competence
Customer Communications
The information provided by OSPECS Consulting on www.ospecsconsulting.com is for general informational purposes only. All information on the Site is provided in good faith, however, we make no representation or warranty of any kind, express or implied, regarding the accuracy, adequacy, validity, reliability, availability or completeness of any information on the Site. UNDER NO CIRCUMSTANCE SHALL WE HAVE ANY LIABILITY TO YOU FOR ANY LOSS OR DAMAGE OF ANY KIND INCURRED AS A RESULT OF THE USE OF THE SITE OR RELIANCE ON ANY INFORMATION PROVIDED ON THE SITE. YOUR USE OF THE SITE AND YOUR RELIANCE ON ANY INFORMATION ON THE SITE IS SOLELY AT YOUR OWN RISK.