Educational Courses and Programs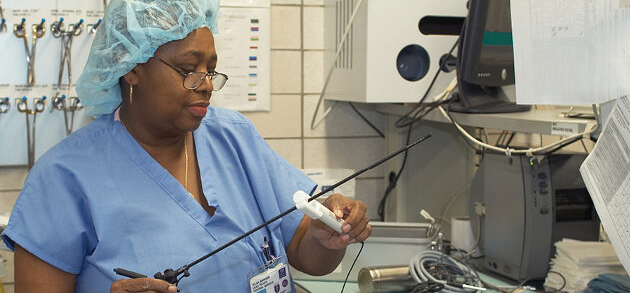 Sterile Processing Certification Preparation Courses:  An accelerated program designed to help managers and technicians prepare for the accredited national certification exam. We customized the on-site education programs utilizing a variety of methods such as demonstrations, tutoring, games and clinical practice to help students understand the concepts and pass the national exam. All of our instructors are IAHCSMM approved instructors. Contact us to bring education to your hospital.
Competency Enhancement Programs: A customized program designed to enhance the technicians' competencies and skills to perform the required tasks in sterile processing and endoscopy. OSPECS Consulting, LLC prepares the necessary competencies tailored to the facility needs, provides the training and completes the required written competencies documentation to comply with regulatory and accrediting agencies.