Comprehensive Consulting for Your Perioperative Service
Infection Control, Operations, and Compliance
Are you ready for your accreditation survey? You can be.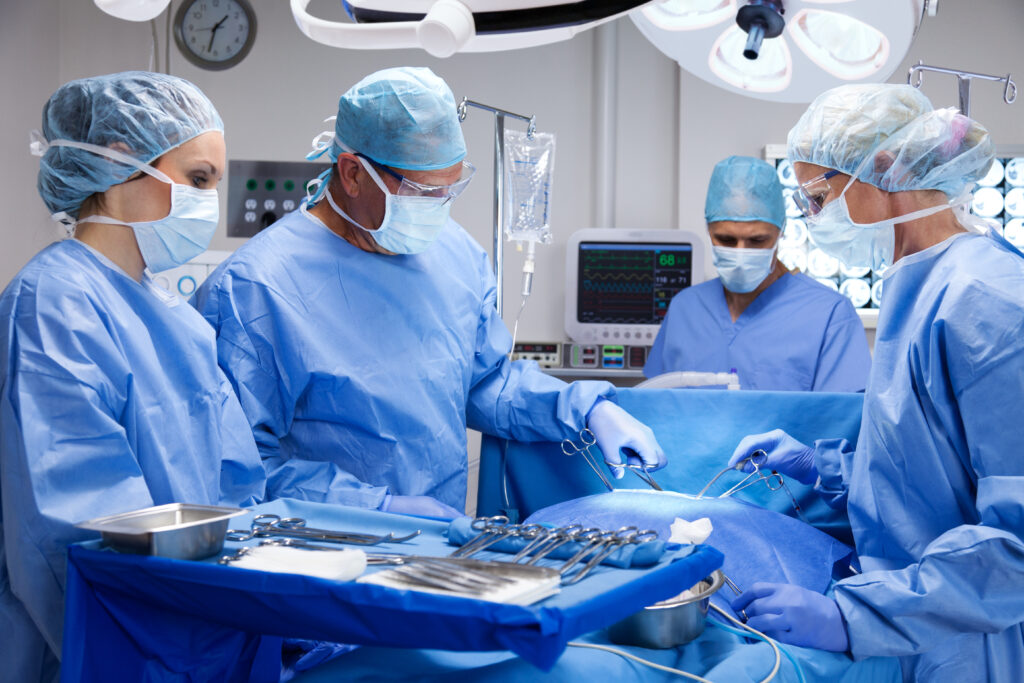 OSPECS experts can ready you for accreditation survey with a comprehensive assessment of your safe practices, high-level disinfection and sterilization processes, and clinical operation workflow. After all, OR functions audits are key to minimizing risk to patients and providers and to discovering perceived barriers that can prevent your surgical team from dedicating their efforts to patient care.
The OSPECS direct observation audit model takes into account all functional areas of your clinical practice, production and service provision, and resources management.
How we do it:
Accreditation Readiness and Compliance Preparedness
The first step in making sure the department is prepared to stand a survey. OSPECS Consulting performs an Operations Assessment to measure compliance against governmental, regulatory, infection control, clinical, and best practice standards. Our experts trace the process and are experienced performing comprehensive surveys in:

Perioperative services: Pre-op, OR, PACU
Anesthesia support
PAT
Endoscopy
Sterile Processing
Maternal/Labor and Delivery
Interventional Radiology
Cardiac Cath Lab
Ambulatory Surgery and Surgery Centers



Clinical Practice and Operations Assessment
A deep dive into the clinical functions, operational efficiencies, and environment of care issues to identify opportunities for improvements. OSPECS experts evaluate the performance of the OR to highlight areas where efficiencies can be gained, OR time can be optimized, and physician satisfaction can be increased. A perioperative tracer collects data through process observation, documentation analysis, quality measure matrix outcomes analysis, and interviews. Clinical elements audited include:

Workflow analysis to improve efficiencies quality, optimize resources, increase physician satisfaction, and ensure patient safety.
Comprehensive analysis of the OR caseload, block time, first case starts, turnover times, resources availability, surgical scheduling procedures, professional and support staff patterns, prioritization, and communication.
In-depth examination of nursing documentation compliance and performance improvement initiatives for quality management processes within the perioperative services.

After this deep dive, OSPECS provides inclusive solutions for performance improvement and operations recommendations to achieve a Rapid Corrective Action.


Policies and Procedures Review
Accrediting agencies will evaluate staff performance based on compliance to a facility's written processes and procedures, so it's crucial that a facility's processes and procedures are clearly written, easily adhered to, and focused on protecting healthcare workers and patients and minimizing the potential risk for infection contamination. OSPECS Consulting will review all existing written policies and procedures and score them according to evidence-based guidelines, as well as regulatory, government, and accrediting standards. Should existing policies and procedures fall short of these standards, OSPECS Consulting will help your organization draft new policies.


Resource Management Inventory
Access to proper resources can reduce the risk of infection and increase patient safety and keeping tabs right type and quantities of medical equipment, devices, supplies, and staff are all integral to resource management. OSPECS Consulting reviews existing allocation patterns to determine if an organization maintains sufficient resources to fulfill the operational demand and to sustain continual improvement of the process.


New Construction/Renovation Strategic Planning
Stop trouble before it starts by determining the adequate space, equipment, and workflow in any new or soon-to-be renovated facility. OSPECS consultants have advised on the design of operating rooms, ambulatory surgery centers, endoscopy units, and other facilities and look forward to sharing their expertise with you.