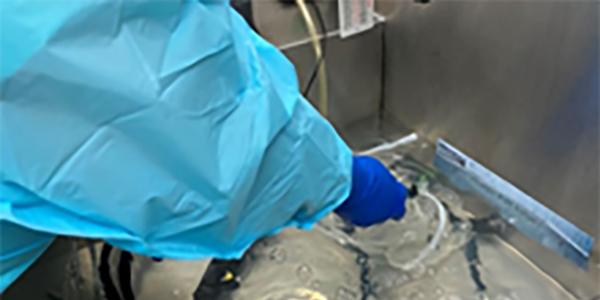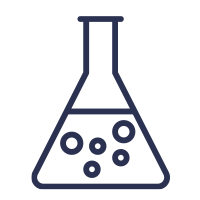 Surgical Instrument reprocessing and high-level disinfection is only successful if the multiple steps required by the medical device manufacturers are followed, the resources necessary are available and if the infrastructure required have met all the determined standards. To ensure the facility is providing high quality utilities for instrument reprocessing and to comply with latest AAMI ST79 and TIR 34 requirement steam and water quality must be tested and monitor on a regular basis. Steam and water quality might be the cause of wet loads, extended dry times, corrosion and staining of instruments and wrap. The technical review will assess your facility conditions and rate it against regulatory standards for proper illumination for inspection/cleaning areas, adequate temperature and humidity levels, equipment condition and optimization including cycle parameter modification. Contact us for a detail description of the technical review for SPD.

Five Functional SPD Elements
Process Volability
Quality Systems
Leadership
Skills Competence
Customer Communications
The information provided by OSPECS Consulting on www.ospecsconsulting.com is for general informational purposes only. All information on the Site is provided in good faith, however, we make no representation or warranty of any kind, express or implied, regarding the accuracy, adequacy, validity, reliability, availability or completeness of any information on the Site. UNDER NO CIRCUMSTANCE SHALL WE HAVE ANY LIABILITY TO YOU FOR ANY LOSS OR DAMAGE OF ANY KIND INCURRED AS A RESULT OF THE USE OF THE SITE OR RELIANCE ON ANY INFORMATION PROVIDED ON THE SITE. YOUR USE OF THE SITE AND YOUR RELIANCE ON ANY INFORMATION ON THE SITE IS SOLELY AT YOUR OWN RISK.