Dear Friend,
This is no doubt a challenging time: patient caseloads are surging and "readiness" has taken on a whole new meaning. Ever-changing accreditation surveys will measure competencies in areas new to all of us, from recycling products to evidence-based, written instructions for changes implemented during the pandemic.
OSPECS Consulting is staying on top of it all and can help you and your team prepare for eventual surveys and audits before the surveyors come knocking. Our whole-system, step-by-step Sterile Processing Program can help you revamp functional areas of operations, improve overall processes, establish best practices, and enhance employee skills and competencies while increasing customer and employee satisfaction and hitting the mark on any surveys that may come your way.
Armed with decades of experience in management and staff development, process improvement, infection prevention, materials management, sterilization development and validation, and department redesigns, our team can help you meet your objectives each and every time. Among the programs OSPECS Consulting offers:
Peroperative Service Comprehensive Consulting
We can ready you for accreditation survey with a comprehensive assessment of your safe practices, high-level disinfection and sterilization processes, and clinical operation workflow. After all, OR functions audits are key to minimizing risk to patients and providers and to discovering perceived barriers that can prevent your surgical team from dedicating their efforts to patient care. READ MORE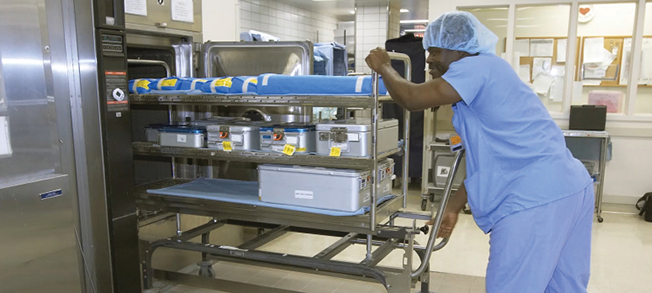 High Level Disinfection and Sterilization Comprehensive Assessment Program
A comprehensive review and process analysis of your facility's Sterile Processing functions plus a "current-state" report with recommendations for improvement based on AAMI, AORN, regulatory and accrediting agencies standards. READ MORE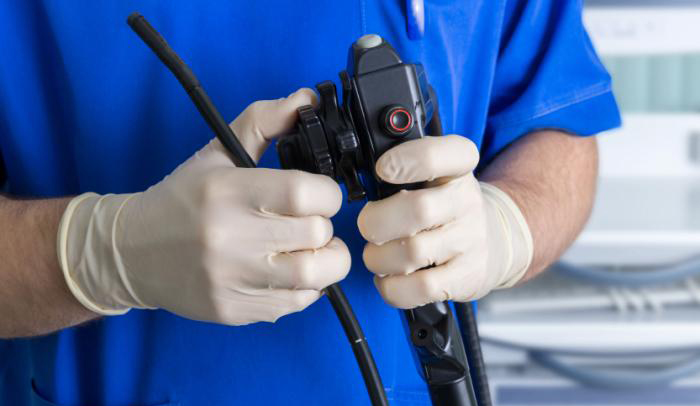 Flexible Endoscope Reprocessor Comprehensive Training
A full assessment of the endoscope reprocessing area and on-site, one-on-one training with endoscopy reprocessing technicians. Training covers everything from the basics of endoscope reprocessing to regulatory guidelines and continuing education. READ MORE
Technical Review of Steam, Water Quality & Facility Conditions
A technical review of your facility's utilities used in instrument reprocessing. Assesses compliance with the latest AAMI ST79 and TIR 34 requirements for utilities feeding the washer disinfectors and sterilizers. Water quality is essential to achieve instruments that are free of microorganisms. READ MORE
Strategic Consultants & Interim Transition Managers
For those facilities ready to make a bigger change, OSPECS offers short-term, interim transition managers during the search for a permanent SPD manager. OSPECS transition managers follow our whole-system approach and readies a department for its eventual, long-term leader. READ MORE
OSPECS Consulting's integrated solutions will ensure an immediate ROI. We realize that your organization does not have the time or money to invest on long-term problem-solving. Our approach ensures that your strategic needs are met while addressing immediate Sterile Processing issues and concerns.
Please feel free to contact me with questions or to schedule a sterile processing comprehensive assessment. I can be reached at (855) 677-3271 or via email at [email protected] You can find more information on our website at www.ospecsconsulting.com.
Mary Olivera, MHA, CRCST, CHL, FCS
​OSPECS Consulting, LLC, President/CEO
Subscribe to Our Blog
See What We Can Do For Your